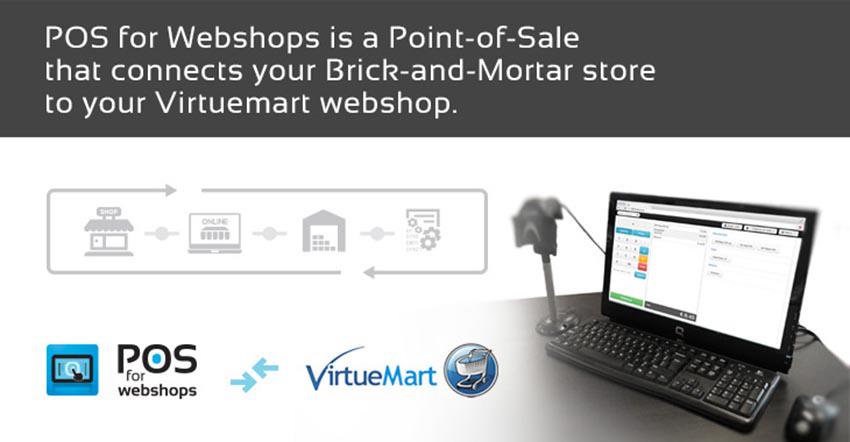 We are proud to offer the direct link between online and offline sales with VirtueMart & POS for Webshops.
Now there is a complete Point of Sale (POS) available for VirtueMart. When you have a physical store and a VirtueMart webshop you can sell goods with your Point of Sale without giving your sales staff access to the VirtueMart backend. All products / orders / calculation rules / customers will be synchronized into the POS.
The sales staff can check the VirtueMart weborders from the POS and take the goods from the store with the OrderPicker. After an order is picked it will change the order status in Virtuemart automatically into a pre-defined status like "Ready for Shipment". When new goods arrive from the supplier you can add those to the (VirtueMart) stock just by scanning the product barcode in the Stockmanager.
Some of the Key Features
Direct sync with VirtueMart
Easy interface
Different logins
Use VM calculation rules and Shopper Groups
Add customer to an order
Use barcodes to add products to an order.
Customize the sync options with the Payment methods in the POS.
You can print receipts as well as invoices.
Orderpicker and Stockmanger included.
And much more…