VirtueMart is a Bestseller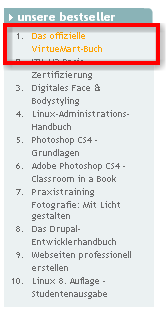 It's great to see that the official german VirtueMart book is becoming a best seller! Congratulations to Martin (author of the book) and the guys at Addison-Wesley. I hope that the book also becomes such a success in other countries (it's currently being translated into various languages).
More and more people will then be able to read it!