Revised: Nice Joomla! Templates for VirtueMart 2 - based Shops
Four years ago I wrote a blog post about fine Joomla! 1.5 templates that had special support for VirtueMart 1.1. Now that Joomla! 2.5 and VirtueMart 2 are around since a while, you can find new templates worth to be checked out. The following list just gives an overview and is not complete (and will be frequently updated). Ask the template club of your choice if they can do a Joomla! template with overrides for VirtueMart, so this list can grow...
Bonusthemes.com
Bonusthemes.com is a Joomla! Template + Extensions Site. They offer "extreme Joomla! Templating". To get a template, you must buy a subscription to their club. Bazaar is a Joomla! 2.5 template primarily designed for e-commerce websites. It has 29 collapsible module positions, advanced content typography and 6 color variations.
Developing-and-design.com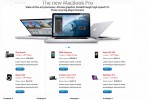 At developing-and-design.com (the people who created the design for the VirtueMart demo) you can find a brand new template for VirtueMart 2, called "VirtueMart eCommerce". This template was made with the amazing gantry framework.
Yagendoo.com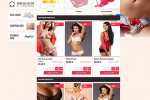 The Yagendoo Team was one of the first Virtuemart Template and Virtuemart Extension providers on market. At the moment you can find 5 great VirtueMart 2 templates in their store. But you'll also find a forum, FAQ and documentation for each product on their website. Good to know: Yagendoo provides also some Virtuemart SEO Extensions.
GavickPro.com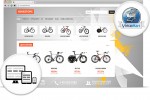 GavickPro offers a nice selection of Joomla! Templates in their Template Club. With Bike Store and eSport you'll find two templates made especially for VirtueMart 2-based Sites. I think they are very feature-rich, innovative and definitely worth to check out.
Hotjoomlatemplates.com

The template store at hotjoomlatemplates.com has a larger selection of Joomla!+Wordpress Templates&Extensions. I found 4 great VirtueMart templates. The best about them is that the packages you can buy there include versions for VirtueMart 1.1 & Joomla! 1.5 AND VirtueMart 2.0.x & Joomla! 2.5.
Shape5.com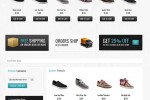 The Shape5 template club created their first VirtueMart2 template in March 2012: "Shopping Bag". The feature list of that (and their other) template(s) is enormous and impressive: Flex Menu system, mobile device support, SEO optimized and a lot more.
IceTheme.com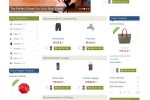 The IceTheme Template Club brings you "IT The Store 4". The fourth iteration of their successful IT The Store series is the first to be made especially for VirtueMart 2. Read what they say about it: "We have thought of every aspect of your e-commerce website, from building and customizing 5 IceTheme extensions, to the enhancement of all aspects and functions of the shop pages (like cart, product details, checkout etc., which have been fully customized to give an amazing shopping experience to your websites visitors)."
Joomla-Monster.com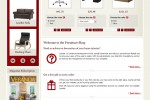 The Joomla-Monster Template Club has 8 different ecommerce templates, all of them are compatible with VirtueMart 2. You can buy a single template, subscribe to a category package (e.g. all the ecommerce templates) or take them all by subscribing to their template club.
TemplateMonster.com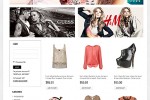 With 19 VirtueMart 2 - ready Templates you can choose from a quite large selection of VirtueMart templates over at templatemonster.com. Price and quality are at a high level, you can even purchase the templates on a "unique" basis: the design will then only be used by you and nobody else in the world.
virtuemarttemplates.net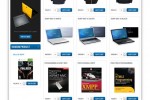 As the name promises, the Team at VirtueMartTemplates has specialized on creating templates for Joomla!/VirtueMart. With 7 different templates for Joomla! 2.5 and VirtueMart 2 they have a lot variety to choose from. You can buy each template separately, there's no club subscription. Each template has the image source files as PSD included.
vjtemplates.net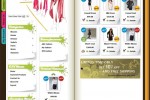 Vjtemplates.com is another site that has VirtueMart 2-ready templates for Joomla! 2.5. At the time of this writing they offer 5 templates, which you can buy separately, no need for club subscription.
Websitetemplates.bz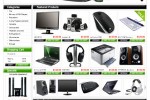 Over at WebsiteTemplates.bz you can find 3 fabulous VirtueMart 2 Templates. You can buy each template separately - it's not a subscription-based service (no club with membership). They even have a special template for adult stores...
Zootemplate.com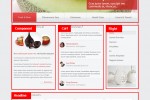 ZooTemplate is a template forge not known to many Joomla! users and they don't even offer Zoo-specialized templates! No, they have a lot of excellent Joomla! templates with VirtueMart support, I counted 4 templates that now have support for VirtueMart 2.
Conclusion
Now with Joomla! 2.5 and VirtueMart 2 the template creators have come up with a lot of possibilities to customize and style your site with more freedom than Joomla! 1.5 and VirtueMart 1.1 could give. VM 2 has brought overrides and gives developers who already know Joomla! overrides an easier way to customize views and structure of VirtueMart pages. Together with a template that already has custom VirtueMart overrides you don't have to start from scratch, but you only need